How to React When a Neighbor Complains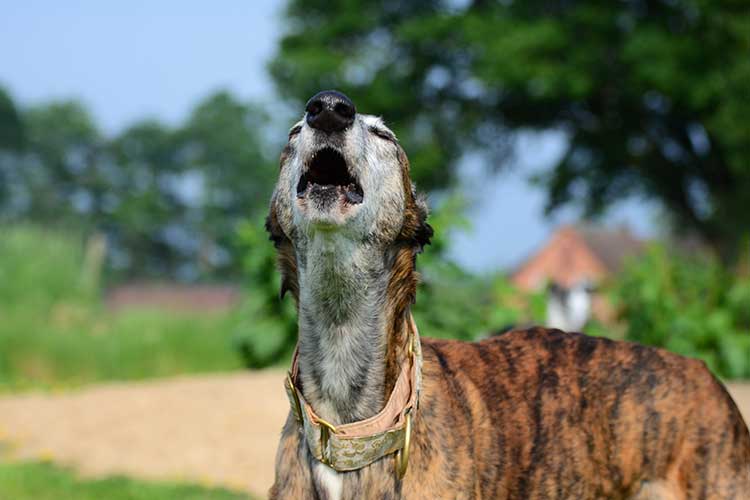 As you arrive home from work, you notice a note taped to your front door. It's from your neighbors, and they're complaining about your dog barking constantly while you're away at work. What should you do?
Don't Ignore the Situation
Many pet owners simply ignore neighbors' complaints; they assume the complaint is not true. But is it? Neighbors don't complain just to complain—unless they feel ignored. Regardless of your past feuds, it's important to take your neighbor's complaint seriously. Call, email or leave a note on your neighbor's front door, and acknowledge his complaint politely. Apologize profusely, and let him know you're putting a plan into action immediately.
How Bad is Your Dog's Barking?
Pet owners are usually very aware that their dogs bark when they're not home, but how bad is it? It's important to know if your dog is bored or suffering from separation anxiety. Set up an old smartphone or tablet in your home, and Skype yourself from your current phone. Or purchase an interactive dog camera system to check in on your dog throughout the day. Many camera systems will automatically alert pet owners when their dogs start barking.
If possible, record some of this footage for future reference with a professional dog trainer or veterinary behaviorist. Knowing what's going on while you're away will help you address your dog's barking problem and neighbor's complaint quickly.
Change Your Dog's Behavior
Incessant dog barking behavior will not resolve on its own, so it's important to take time to change your dog's behavior. One way to change your dog's behavior is to keep her indoors when you're unable to keep an eye on her. Never leave a dog alone outdoors. Depending on what you find during your daily video sessions, it'll be better to start changing your dog's behavior sooner than later.
For dogs with separation anxiety, partnering with a professional dog trainer is the only way to successfully manage this issue. For bored dogs, hire a pet sitter to walk your dog while you're at work. While this may seem like an unneeded expense, a pet sitter's fee of $20 per day is much cheaper than animal control fines and lawsuits. Check out additional tips on keeping a bored dog quiet while you're away.
Electronic Collars Don't Work
Unfortunately, an electronic collar or anti-dog barking device is the first item that pet owners purchase when neighbors complain about their barking dogs. After polling hundreds of pet owners, many claim their dogs continued to bark or became aggressive after using an electronic collar. Many dogs are so frightened by the pain, they hide under furniture, urinate or defecate.
There are so many other options that work quickly and won't cause your dog pain. For example, a Manner's Minder or Pet Tutor will keep your dog busy throughout the day and prevent barking behavior. These items cost the same or less than an electronic collar, and work much better. If your dog still barks, hire a positive reinforcement dog trainer for best results.
Never ignore a complaint, and start changing your dog's behavior today.