How to Keep Children Safe Around Dogs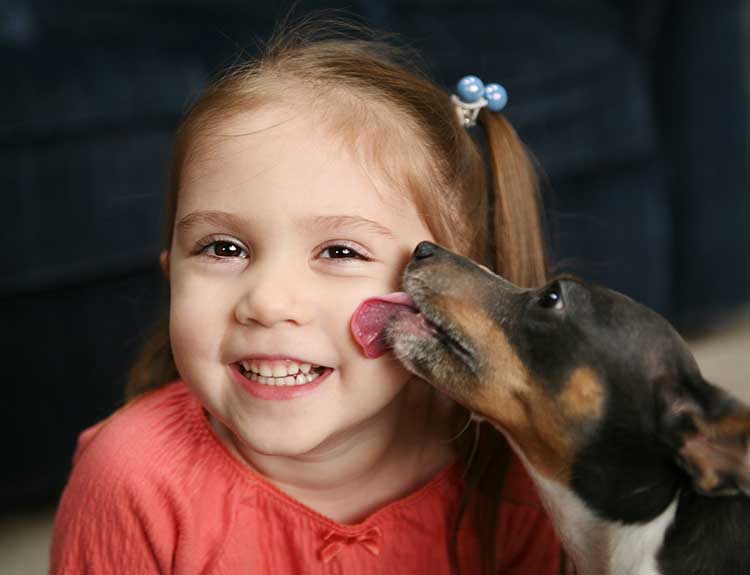 Many pet owners assume dogs and children get along like peanut butter and jelly—that they just blend seemingly well together. Well, that's not always true, unfortunately. The Center of Disease Control (CDC) statistics show that children are bitten more often by dogs with young boys topping the charts.
Interestingly, it's not random dogs that do the biting. It's family dogs that bite children the most. Even though your dog has never bitten anyone, he has teeth and will defend himself if hurt or teased. With that, it's important to understand a few safety tips to keep children safe around dogs.
1. Leave Sleeping Dogs Alone
Children should never disturb dogs that are sleeping. Many dogs will become startled and nip children as a result. Explain to your children that dogs should have plenty of space while taking naps, and that they should never wake up a sleeping dog.
2. Don't Allow Children to Sit on Dogs
My skin crawls when viewing photos of children standing, sitting or lying across their dog's back. While the child looks happy in the picture, the dog is not happy at all. Dogs are not little children and should be respected, so teach children to stand on the ground and not on your dog. Plus, having a 10- to 50-lb child sitting or standing on your dog is painful for him.
3. Stay Out of a Dog's Food Bowl
When dogs are eating meals, chews or treats, children should provide their dog plenty of space. Children should stay away from their dog's food bowl while their dog is eating, and never try to take away a chew or treat from the dog.
RELATED: 7 Tips on Being a Responsible Dog Owner
4. Keep Faces Apart
Humans love to give hugs, but dogs are not fans of them. Now, most dogs enjoy putting their face near a person's face, but they don't enjoy someone walking over and placing their human face near their face. There's a big difference between the two because, with the latter, dogs feel like they can't get away when held in a human embrace and may bite. Many dog bites happen to a child's face, which is a telltale sign that the child's face was too close to a dog's face.
5. Make Like a Tree
When dogs get excited, they can topple over children quickly. Teach your child to make like a tree when your dog gets excited. Children should stand still like a tree, fold their arms around their bodies like branches and look at the ground (avoid eye contact). Most dogs will ignore a still child and find something else to do.