Adopting an Older Dog Has Its Benefits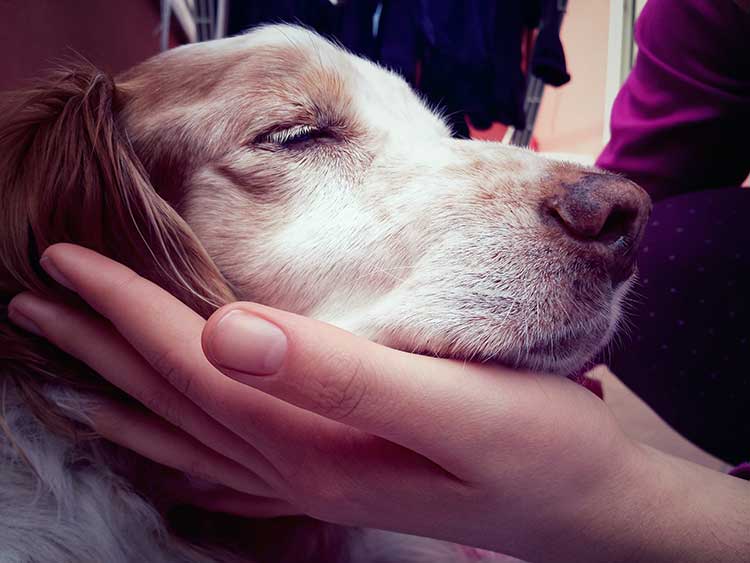 Sad photos of older dogs needing homes have been surfacing social media lately. How someone could drop off his beloved senior dog at Animal Control is something I'll never understand. Thankfully, adopting senior dogs have become a huge trend lately! Let's discuss the benefits of adopting an older dog because there are many.
Remember, bringing a dog into your home is for life. 
1. Already Potty Trained
Older dogs are much easier than new puppies. On average, it takes a full month of potty training before a puppy learns to potty outdoors. When you adopt an older dog, they're potty trained already! Plus, senior dogs are crate trained and know how to relax in your home with no accidents. They will also let you know when they need to potty, relieve themselves quickly and head right back inside to lounge on the sofa. How easy is that?
2. Have Polite Manners
Looking for a calm and polite dog? Older dogs have learned and practiced polite manners in a myriad of situations already. They know how to sit, down, come when called and walk politely on leash.
Puppies and adolescent dogs are full of energy while senior dogs prefer to relax quietly. Before assuming older dogs are solely couch potatoes, do know they still enjoy chasing a thrown ball, happily greeting their pet owners and walking in the park.
3. Make for the Perfect Cuddle Buddy
Oh, older dogs make create snugglers. They're happiest snoring away while you're binge watching Netflix episodes, chatting on the phone or revealing your darkest secrets. Senior dogs will comfort you when you're sad, and lick away your tears. There's nothing better than a gray muzzle kissing your face. 
4. Have Minimal Health and Temperament Issues
For some reason, potential pet owners assume older dogs are riddled with health issues, but that's simply not true. Time and time again, senior dogs are passed up for a new puppy. Pet owners assume a new puppy will be a blank slate and senior dogs carry baggage. Allow me to set that record straight now: This is a complete myth.
Puppies aren't blank slates. They carry their own genetic baggage, of which most potential pet owners are unaware. With older dogs, what you see is what you get—and that's a fabulous and friendly dog. As for medical issues, most older dogs are healthy with minimal health issues.
5. Can Learn New Tricks
Older dogs are always learning, and adapt to new situations quickly. Bringing your newly adopted older dog to a group dog training class provides mental stimulation and bonding time for both you and your dog. You'll both sharpen your skills, and soon your senior dog will show the youngsters how it's done in class. 🙂
6. You Saved a Life
Even if it's a few years or a month, adopting an older dog in need and bringing her into your home will provide her a warm, soft and safe place. All dogs deserve to live out their golden years in comfort, and providing a senior dog these comforts is well worth it. Revel in the fact that you saved a life while enjoying the perfect addition to your family. 🙂