Tips for Passing the Canine Good Citizen Test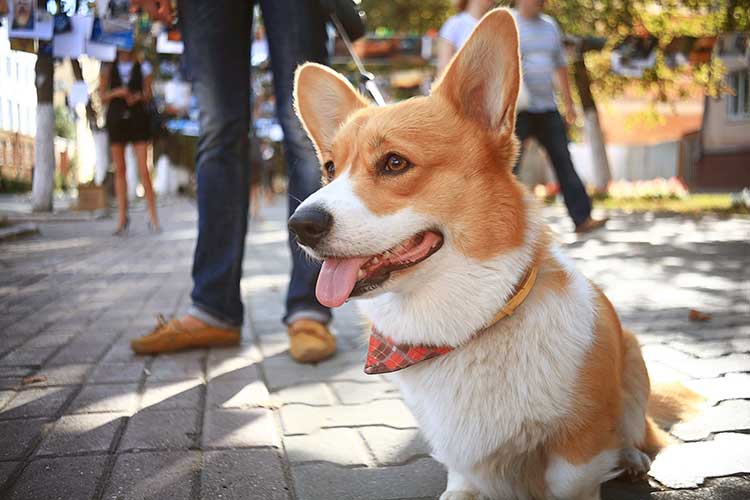 Completing and passing the AKC Canine Good Citizen (CGC) test is difficult for both dog and pet owner. To pass the CGC test, you have to do all 10 steps completely successfully.
The three most difficult steps are Sitting Politely For Petting, Reaction To Another Dog and the dreaded Supervised Separation. To best prepare your dog and yourself for the CGC, enroll in a CGC prep course, which lasts 6-7 weeks. This will give you plenty of time to practice.
The 3 Most Challenging CGC Steps
Sitting Politely For Petting
Sitting still is challenging for some dogs, and being petted by a friendly stranger makes it even more difficult to sit still. In the beginning, use high value food rewards and ask a friend for help. Move slowly and ask your dog to sit first. Then, ask your friend to take one tiny step toward your dog, and click/treat when your dog chooses to remain sitting.
Ask your friend to turn around and slowly walk away from your dog (like resetting almost). After a few seconds, have the person repeat this exercise again (one tiny step toward the dog). It may be helpful to place a strip of tape on the floor, so your friend knows where to start again.
Over a period of 4 weeks, slowly practice one step at a time with different friends until a person is able to stand next to your dog while he or she sits politely.
The next step is to introduce petting. As a friendly stranger touches the side of your dog's neck or chest once, click as the pat happens. When the person walks away, give your dog a treat. Continue adding one pat at a time, and vary where your dog is petted. Now, practice with different people and in different environments, such as:
Reaction To Another Dog
Most dogs get super excited when they see another dog and will pull toward him or her. To prevent this dog behavior from happening, enroll in a 4- to 6-week long group puppy training class and teach your puppy to focus on you instead of other puppies.
There are group adult dog training classes where you can practice the "look at me" cue. You can also practice during a 7-week CGC prep course. It takes a lot of practice, but teaching your dog to ignore other dogs is worth it!
Practice the "look at me" cue in various environments. Reward your dog with treats every time, then reward every other time once your dog gets really good at it. Continue weaning your dog from treats, and reward only really good performances, such as ignoring another barking dog. Remember, no treats can be used during a CGC test, so fading dog training treats completely before entering a CGC test is required.
Supervised Separation
Some dogs and pet owners ace every part of the CGC test except the Supervised Separation step. Expecting a dog to hang out with a stranger for 3 minutes is tough. Enrolling in a puppy and adult dog group class is invaluable, and will help prepare your dog and you for a CGC prep course.
During a CGC prep course, each dog will have ample time to practice supervised separation. You'll also receive valuable tips from the instructor. Continue practicing at home by asking family members to hold your dog's leash while you walk around the block. During vet visits, ask veterinary staff to hold your dog's leash while you run to the bathroom. While your dog is hanging out, ask friends to play a game of "touch" for a few seconds. By pairing good things with scary things, your dog will soon learn to enjoy previously scary things.
Passing the CGC test is difficult. It takes time and lots of practice to learn polite manners. Spend extra practice time on these 3 challenging steps and complete a CGC prep course!