Choosing an Essential Oil for Dogs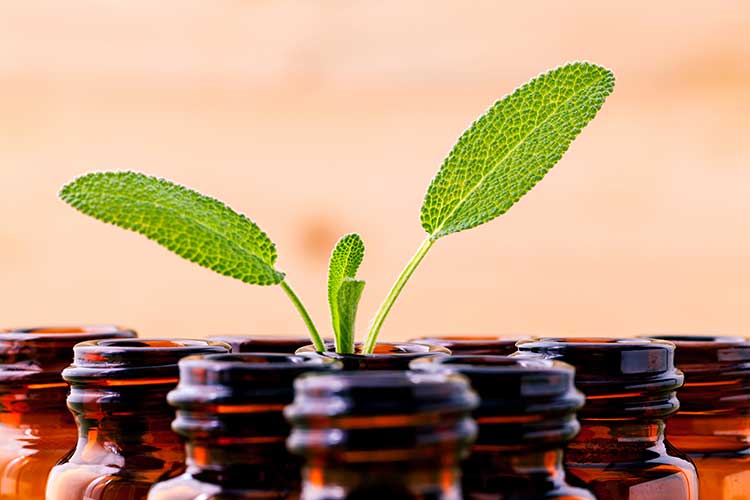 Essential oils are extremely popular lately, and now being used on family pets and in shelters. It's important to know that using essential oils topically is not a new trend. It's been used for thousands of years. As with anything, the moment a product becomes popular, everyone jumps on the bandwagon, which is why you're seeing essential oils at discount prices.
Though the quality of the essential oil differs between brands. Put down that bottle you purchased on Amazon or at a superstore down and choose a high quality essential oil instead!
Be Picky
Essential oils can be applied on skin, ingested or inhaled, so consumers must be picky when selecting an essential oil for dogs. When choosing an essential oil, select one that is:
Made from plants and flowers
Void of added ingredients, such as water or alcohol
Single or blended
100% pure of the listed oil type
Beware of an essential oil that is always in stock because this means they're not selective of which plants are used during the distillation process. Lastly, choose an essential oil for dogs that has been lab-tested to verify promised concentration (i.e. not diluted with water or carrier oils). Be super picky!
Where to Purchase Essential Oils
Stay away from Amazon and superstore essential oils for dogs. There's no guarantee as to what's in the bottle. By far, the best essential oils are made by Young Living and doTERRA. Both essential oil brands follow stringent regulations on growing, distilling, testing and selling their products. They also don't sell their products in superstores, including Amazon. Plus, their oils contain 100% therapeutic oils, which means no water or alcohol. 🙂
Purchase a Starter Kit
Each single or essential oil blend has a purpose. Once you've chosen a reputable essential oil company, purchase their starter kit, which should contain multiple small bottles. Reputable essential oil companies label and carefully explain each oil's purpose and recommendations.
Some oils are very calming for dogs while others will repel insects, soothe skin irritations, and disinfect bedding/surfaces. For reactive and anxious dogs, check out these recommended oils. Remember dogs have an incredible sense of smell, so learn how to appropriately use calming essential oils around them.