Using Essential Oils For Dogs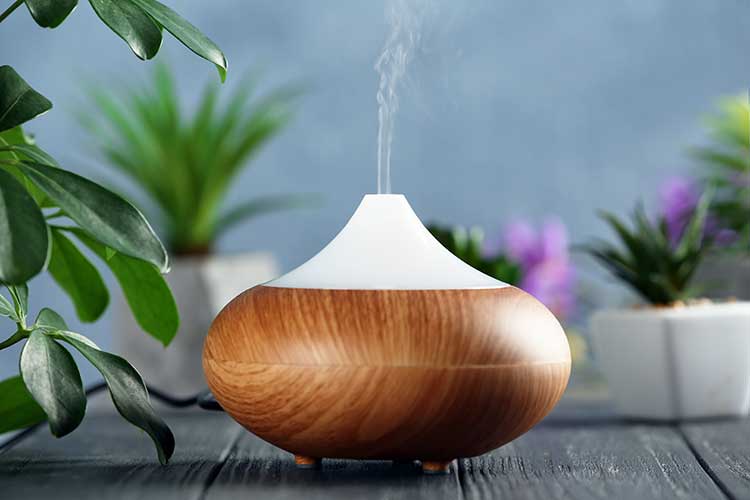 With the sudden surge of popularity, calming essential oils for dogs are popping up everywhere. As pet owners, we understand how to use essential oils for our personal use, but how should we use essential oils for dogs?
Purchase an Oil Diffuser
Diffusing is the best way to introduce an essential oil to a dog. Before diffusing, it's vital to choose an essential oil that is lab-tested for purity. That is, it contains no harsh chemicals, water or alcohol.
Next, choose a diffuser that successfully circulates essential oils throughout a large room. The diffuser you choose should be made by a reputable essential oil company because many off-brands don't work well. Now, place your oil diffuser in a large room on top of a shelf or countertop.
When introducing essential oils to dogs, start slow and never use a diffuser in a closed up room. Dogs have an amazing sense of smell, so essential oils can become overwhelming for them. Make sure your dog is able to leave the diffused room if needed.
Fill the diffuser with water, add two drops of an essential oil and plug in. Use 1-2 drops of lavender in the beginning and watch your dog's reaction. Usually, most dogs will stay far away from the diffuser, but eventually choose to creep closer and closer.
Be a Diffuser
Dab 1-2 drops of lavender oil on your wrists or hands and be a walking oil diffuser for your dog. Be a diffuser during car rides, vet visits, walks, or visits with friends and their dogs. At night, I dab a drop of lavender on my neck for a restful night's sleep. Usually, about an hour or two later, I notice both dogs snuggling up around my neck. Dab oils on you instead of your dog. 🙂
Few More Tips
Refrain from applying concentrated oils directly onto your dog's skin. It's hard for your dog to get away from a strong smell when it's on his body. Be careful when diffusing strong scented essential oils, such as peppermint, lemon and cinnamon. They can become overpowering quickly. Last, speak with your veterinarian before adding essential oils to your dog's food or water. 
Be considerate and diffuse oils for your dog. 🙂