My Experience With Pet Psychic Readings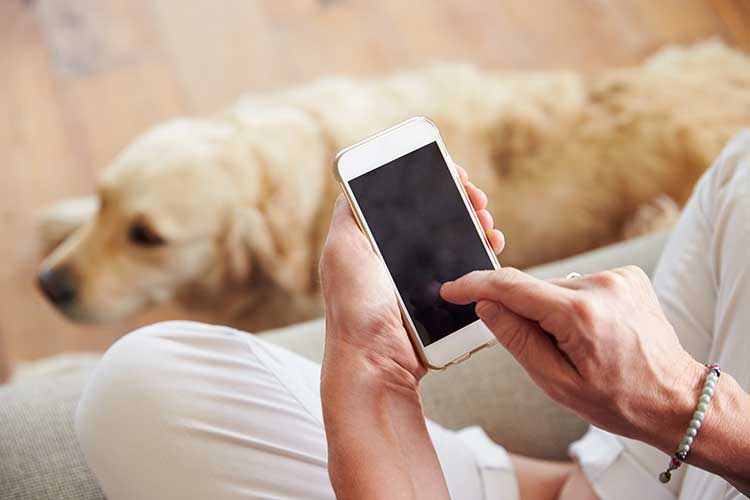 Whether or not you believe in the supernatural, pet psychic readings are certainly an interesting topic. After polling pet owners on their supernatural beliefs, I found results were split right down the middle. I'm from south Louisiana and our culture strongly believes in supernatural powers and psychic abilities. While I mostly believe in science-based principles, sometimes I encounter tiny gray areas that allow supernatural power to seep in. Here's my experience with psychic readings for my dogs. (It just might leave you scratching your head!)
Why I Turned to a Pet Psychic
Many years ago, I shared my home with an extremely aggressive dog. Since he was a young puppy, he was troubled, but had made tremendous strides during his adolescent years. Just when we had reached our dog training goals, he regressed.
After exhausting several veterinary behaviorists and fellow dog trainers for advice, a very good friend of mine recommended a pet physic reading. Honestly, if this recommendation had been from someone else, I would've scoffed at the idea. However, this person is world-renowned in animal behavior, is extremely accomplished in the pet industry and had great results from a recent psychic reading for her dog. Hum, could this work?
During the Psychic Reading
After waiting three weeks for an opening, I finally got on the phone with my friend's highly recommended pet psychic. She was extremely pleasant, but kept small talk to a minimum and asked very few questions. Within 30 seconds of our call, she asked if I was calling about a big fluffy dog to which I answered yes. She said he's a smart boy, but he suffered from really bad headaches. It's important to note, I never reveled my dog's gender during our call. I felt goosebumps run down my spine.
The psychic told me my dog's exact age, gender and described him completely. She also mentioned specifics about his personality that no one knew except for me and my husband. She said my dog had an issue with his neck, and that was causing his headaches. We were advised to find a good chiropractic veterinarian and have his neck adjusted in a specific spot. After writing down the exact adjustment location, she said, "Hang on a minute, your little dog is so sad." How did she know I had another dog?
Apparently Stella, my Miniature Bull Terrier, was sad about our recent move. We had moved into our new home about six weeks ago. To help Stella through this adjustment period, the psychic said she would talk to Stella and explain our move was for the best. As I waited on the phone for a few minutes, I could hear Stella's tail wagging underneath my desk. After a few closing pleasantries, we ended our call.
After Our Psychic Call
During our entire conversation, I took notes. After hanging up, I sat and cried. Honestly, I was shocked how accurate the animal communicator was about my dogs' conditions. Stella was a different dog after my conversation with the pet psychic; she was back to her old self and played for hours. I found an amazing veterinary chiropractor and scheduled an adjustment for Santiago, my large Bouvier. As you guessed it, his painful area was exactly where the psychic recommended. While Santiago's aggression never really went away, regular chiropractic adjustments sure helped.
Before pointing to social media or the Internet as hints during our psychic reading, I wasn't on social media at the time. I had used rescue dogs as demo dogs in articles and videos back then, so it was impossible for the pet communicator to know specifics about my dogs. Trust me, I didn't say much during our conversation, as I was too busy taking notes.
Other Dog Experts' Encounters
Over the years, several dog behavior experts confided in me about their personal experiences with pet psychics and animal communicators. Some called because their dogs acted oddly during conformation shows, refused to jump or climb over certain agility equipment, had mysterious illnesses, or had recurring pains that vets were unable to detect. Regardless of the reason, most dog behavior experts were very satisfied with their pet psychic reading results. While this is an unconventional subject, it's certainly interesting and food for thought if you really want to know what your dog is thinking. 
Have you consulted a pet psychic? If so, what was the outcome?